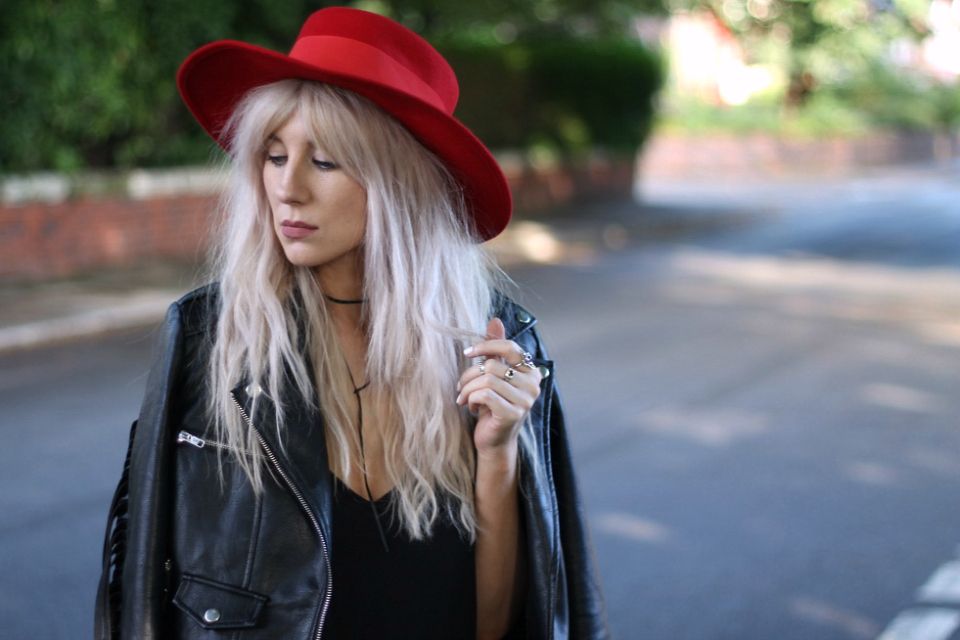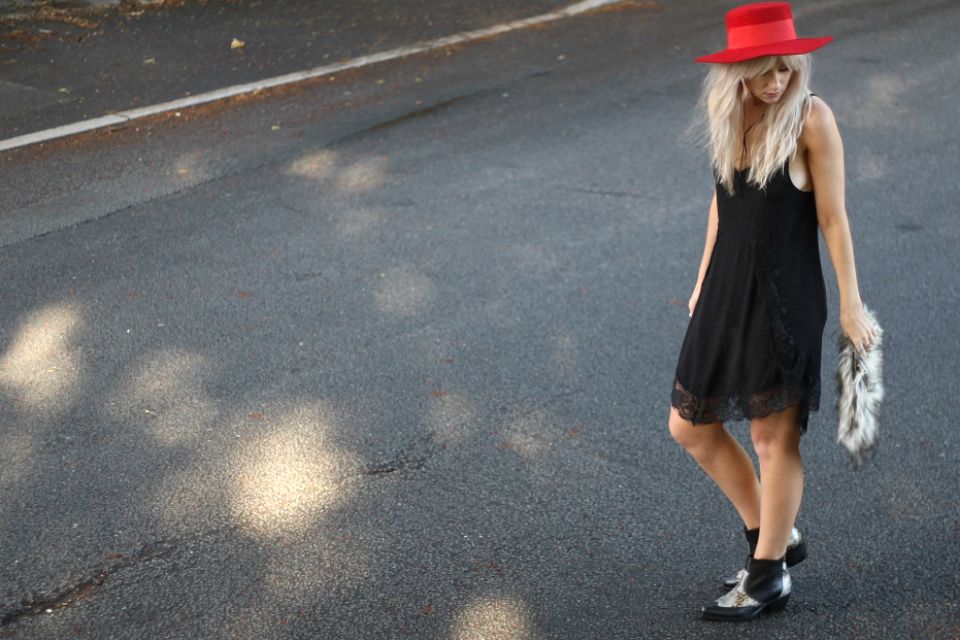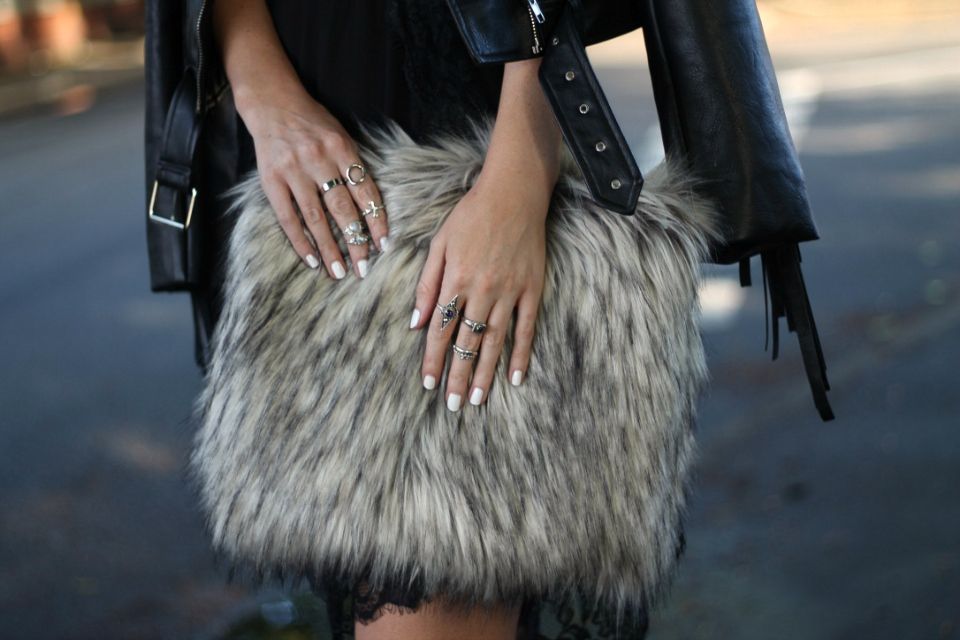 I decided to pull my AW15 accessories shop forward. Which works out well - see the rain soaked leaves blown across the streets ? Yep, that's a British Summer for you .
The bold red hat, snakeskin detailed boots & oversized faux fur clutch are all complimentary to one another & despite being bold pieces alone, are not overwhelming when worn with a timeless piece, such as this slip.
Regal Rose decided to upgrade my witch-like fingers & give me a good reason to parade them, with these stackable goodies. Add a new foundation , biker jacket & hint of real ( faux ) tan & this is pretty much Summer for me. Accessories not in Black, are the new black. Hell yeah.